Summary
This document will guide you through the steps to configure PhenixID Authentication Services to deliver multi-factor authentication and Single Sign-on (SSO) to Infomentor (https://www.infomentor.se/).
System Requirements
PhenixID Authentication Services 2.7 or higher
PhenixID Authentication Services configured with a SAML Identity Provider connected to Skolfederation. Follow this step-by-step to add PhenixID Authentication Services to Skolfederation.
Instruction
Configure Execution flow for Infomentor
Login to Configuration Manager
Click Scenarios, Federation.
Select your previously configured IdP for Skolfederationen.
Click Execution Flow
Prepare SAML<->User Store attribute mapping for Infomentor using this guide. The SAML attributes to be sent to Infomentor:

urn:oid:1.3.6.1.4.1.2428.90.1.5
norEduPersonNIN

Expand the last execution flow and look for an existing AssertionProvider
Expand the AssertionProvider
Copy the Target Entity ID Value
Add new valve to the last execution flow (where the SAML Assertion is produced)

Type=AssertionProvider
Set Target Entity ID to the previously copied value
Set NameID attribute = eduPersonPrincipalName
Set Additional attributes = urn:oid:1.3.6.1.4.1.2428.90.1.5,norEduPersonNIN
Add a Miscellanous values:
nameIdFormat = urn:oasis:names:tc:SAML:2.0:nameid-format:persistent
excludeSubjectNotBefore : true
On the Advanced tab of the valve you should limit the AssertionProvider to only be executed when authentication to Infomentor is requested. Add this to Execute if expression:
flow.property('issuer').equals('https://sso.infomentor.se/?idp=<municipalityName>')
You must get the correct idp="name" from Infomentor
Save. Make sure the new AssertionProvider added is placed last in the Execution flow list.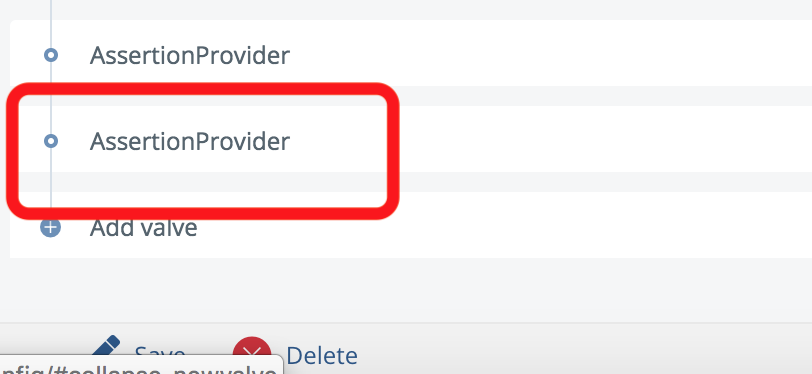 Test
Open a browser and open the Infomentor authentication trigger URL
https://sso.infomentor.se/login.ashx?idp=<municipalityName>
(request the URL from the Infomentor administrator).
Your browser should be redirected to the PhenixID IdP
Authenticate
Verify that you are redirected to the Infomentor application after login with a valid SAML Assertion. Please consult PhenixID for additional debugging if needed.